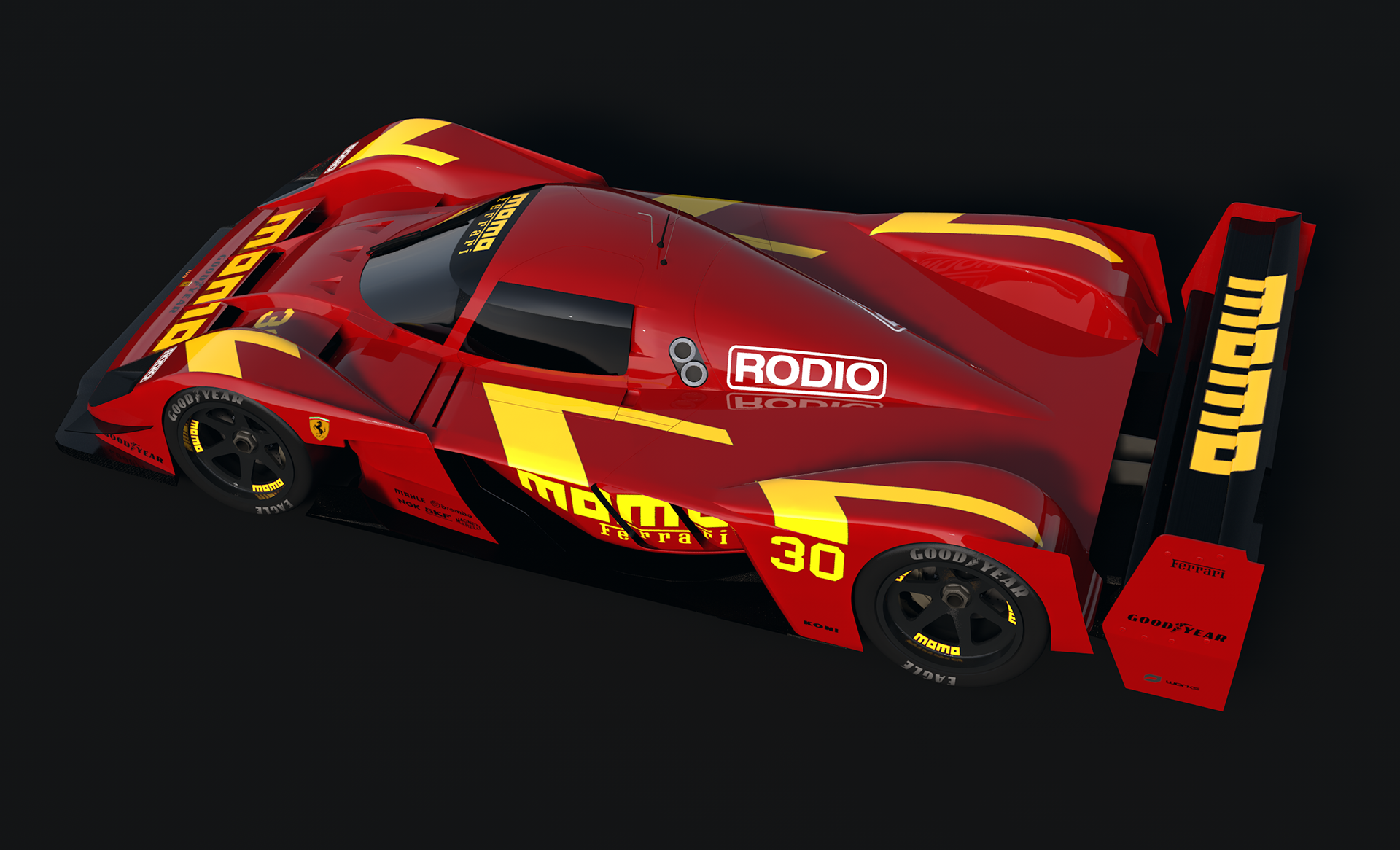 Part 2 of my work for #NEWGROUPCBLAST. The story begins.
This is what might have happened if a few things went slightly differently in early 1990's sportscar racing...

Early 1993. Motivated by fresh rules written by FIA and IMSA to save prototype endurance racing from Max Mosley's F1-centered sham, Giampiero Moretti brokers a chassis-development partnership between his friends at Ferrari and NPTI. The gentleman's handshake amongst the teams was for Ferrari to focus on support for teams competing in the European World Endurance Championship's Group C class, and Moretti would be a privateer representative of Ferrari in the American IMSA GTP series.
Revealed for the 1994 season, MOMO's unmistakable red and yellow colors were wrapped over the first modern Ferrari prototype to run in the United States. While the F94 was a new car from the ground up, its heart was descendant of a legend. Powered by a development of the F40's 2.9 liter twin-turbo V8 engine, which itself traces a lineage to the Group B 288 GTO and Lancia LC2 Group C cars.